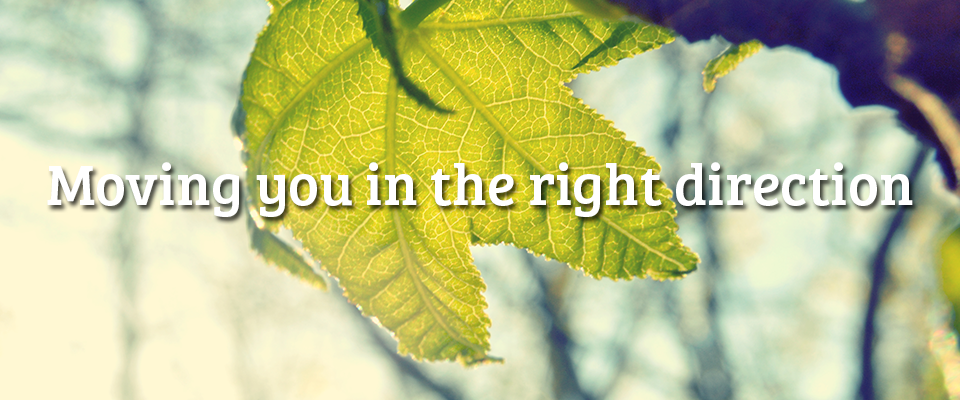 Welcome to Compass Physical Therapy Specialists!
It's important to know that you have a choice when it comes to choosing a physical therapy provider. At Compass, we understand the many options you have and we want you to know that by choosing us you will receive personal, high quality, and compassionate service.
The professionals at Compass will match your needs to a provider most appropriately experienced and trained for your particular need, from knee pain to vertigo, headaches to balance dysfunction, and back pain to post-surgical recovery.
Take charge of your recovery by letting COMPASS move you in the right direction!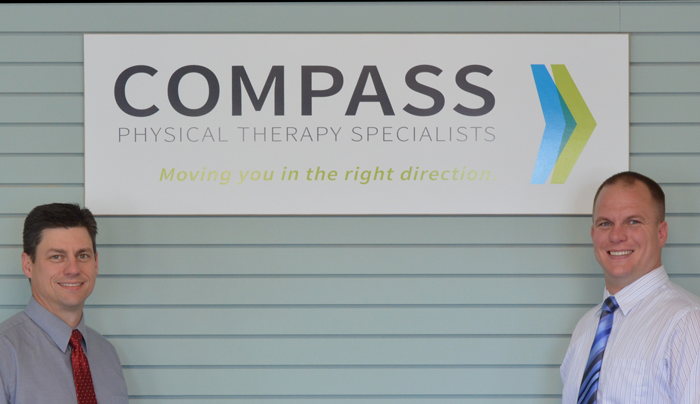 Services
At Compass, we believe that through comprehensive assessments, evidence-based treatment techniques and individualized programs, everyone can achieve their goals.
Some of the physical therapy services include mechanical evaluation and treatment, myofascial mobilization, joint mobilization, manual therapy, therapeutic exercise prescription, manual traction, gait analysis, running analysis, and patient education.
We provide specialized treatment for your specific condition, including but not limited to:
Back and neck pain, Strains/sprains, Myofascial pain, Degenerative Disc Disease, Sciatica, Scoliosis, Poor posture, Arthritic conditions, Stenosis, Acute/chronic pain, Bursitis, rotator cuff injuries, Tendonitis, Ankle/knee/hip pain, Hand/wrist/elbow/shoulder pain, Carpal Tunnel Syndrome, Generalized deconditioning/weakness, Headache, TMJ dysfunction, Balance dysfunction, Vertigo (BPPV), Plantar fasciitis, Pre-/post-op rehab, Work/auto/sports injuries.
Questions?
Call us anytime at 269.203.7385
Mechanical Therapy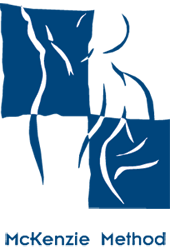 Compass Physical Therapy Specialists utilizes the philosophy of the McKenzie Method.
The McKenzie Method or Mechanical Diagnosis and Therapy (MDT) is a system of evaluation and treatment of mechanical spinal and extremity pain developed by New Zealand Physical Therapist Robin McKenzie. It is practiced extensively throughout the world in 40 countries and on 5 continents.
MDT is an active treatment philosophy that emphasizes teaching the patient how to manage and treat the pain themselves. The patient is encouraged to take an active role in their own recovery with the emphasis on patient independence of self treatment and prevention. For more information on the McKenzie Method check out their website at www.mckenziemdt.org.
At the initial evaluation, the therapist will take a thorough history of symptoms and symptom behavior followed by simple measurements and tests. All of this information helps a mechanical therapist to subcategorize the pain into syndromes, which will help direct treatment.
Postural Syndrome
Very painful condition
Age: early teens to mid twenties
Location: neck, upper back, lower back
Intermittent pain
Pain produced during sustained, static postures
Pain alleviated by activity
Typically occurs with improper sitting, standing rarely lying
No loss of spinal mobility
Articular Dysfunction
Very painful, gradual loss of joint mobility
Age: Late twenties to elderly (more common with age)
Location: Common in neck, back, hip, knee, shoulder, wrist
Intermittent pain, with episodes of constant pain
Pain is worsened with continued use
Pain is alleviated by rest
Typically presents after improper healing of injury or surgery
Pain is usually well localized
Contractile Dysfunction
Very painful condition
Age: Twenties to middle age
abnormality at the muscle/tendon
Location: typically at shoulder, hip, knee, ankle, elbow/forearm
Pain produced with muscle contraction
Minimal/no pain or loss of motion when joint is moved passively
Intermittent pain, with episodes of constant pain after increased use
Pain is improved with rest and worsened with use
Typically occurs after improper healing of injury or surgery
Derangement
Highly variable presentation, symptoms
Can occur for no apparent reason or from injury
Age: mid twenties to middle age (becomes less in elderly)
Location: Any joint, typically spine, shoulder, hip, knee, ankle
Episodes of pain followed by general recovery
Episodes range from mild to completely disabling
Episodes can become more frequent, severe and longer lasting
During an episode of pain the affected joint will be "stuck" with a significant loss of motion

Example: knee unable to straighten or spine is "crooked" or bent forward, unable to walk upright

Symptoms can range from pain, numbness, tingling, weakness
Symptoms can be well localized or radiating (sciatica)
Often worsened by sitting, rising from sitting, bending, lifting
Often alleviated by walking*, and avoidance of sitting

*Radiating pain can sometimes worsen with walking
Who We Are
Ivan R. Hay, PT, DPT, Dip. MDT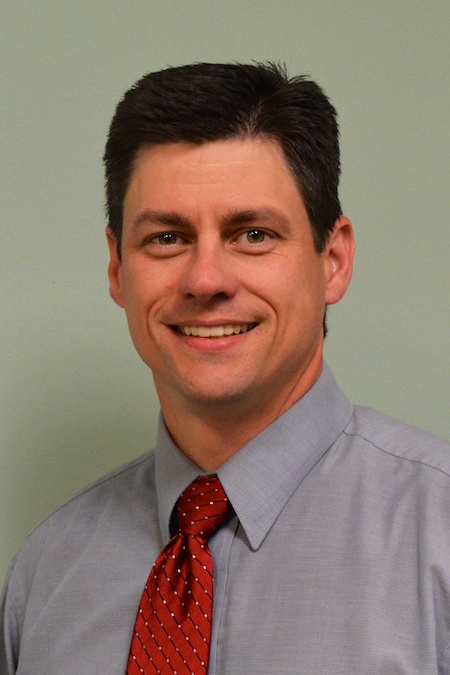 Ivan was born in Lansing and raised in Grand Ledge, MI. He received a Bachelor of Science degree in Health Promotion and Rehabilitation in 1996 from Central Michigan University. He received a Doctorate of Physical Therapy degree from The Chicago Medical School/Rosalind Franklin University of Health Sciences in 2002.
Ivan has spent his Physical Therapy career in outpatient orthopedic settings with an emphasis on the treatment of back and neck pain. In 2005 he was hired by MidMichigan Hospital to assist in creating a stand-alone spine clinic. He was the primary therapist for MidMichigan Spine until 2009. Ivan and his wife Jessica (also a Physical Therapist) began working for Borgess Spine Physical therapy in 2009. Also 2009, he received his Diploma in Mechanical Diagnosis and Therapy from the McKenzie Institute International.
He is one of six such experts to have this distinguished credential in the state of Michigan. In his spare time, Ivan enjoys the outdoors, playing with his three young daughters and competing in marathons.
---
Travis Jager, PT, DPT, Cert. MDT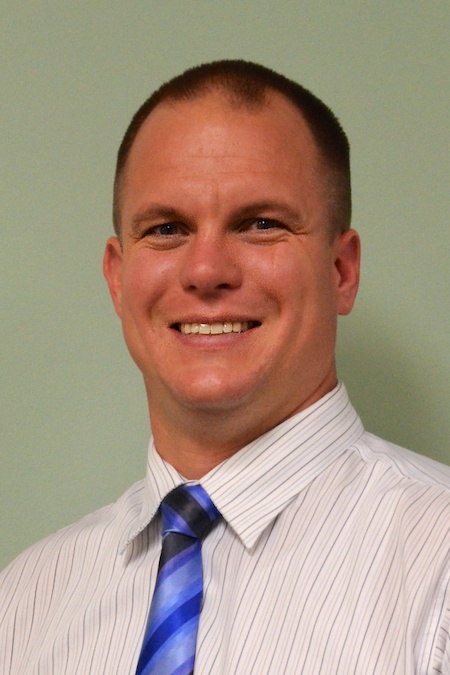 Travis was born and raised in Kalamazoo, MI. Travis attended Hope College, where he received Bachelor of Arts in Exercise Science in 2004 and played 4 years of football. He received a Doctorate of Physical Therapy degree from Grand Valley State University in 2007. Following graduation, Travis worked for Dynamic Physical Therapy, a privately owned outpatient clinic in Cadillac, MI.
In 2008 he began working for Borgess Spine and started course work to become a specialist in Mechanical Diagnosis and Therapy (MDT). Travis became certified in MDT through the McKenzie Institute International in 2010.
He is an active member of his church and is currently chairman for Centerpoint Church deacons. In his spare time he enjoys spending time with his wife Kelli, playing with his two children, camping, running marathons, and reading leadership books.
Location
We're located a short 9 miles northeast of Kalamazoo in Richland, MI and only 16 miles from Battle Creek, MI.
8801 N 32nd Street, Richland, MI 49083
Contact Us
Forms
Save time! For your convenience, these forms may be printed and completed prior to your first appointment.